Wholesale Printers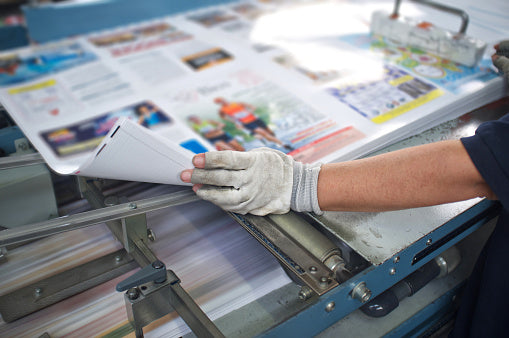 Contact us now for latest wholesale pricing
Since the development of the printing press in the late 15th century, the world of wholesale printing has changed tremendously. Technology is evolving, and if Gutenberg looked at what bulk printers use today, he would most certainly not recognize the equipment.
The emergence of colored printing is another significant distinction that Gutenberg may note. Naturally, when hand-applying ink to a press-plate was the norm, there was a limited area for multi-colored design. Today, this is not the case. Today, computer supported printers have become affordable may use technology to combine millions of different hues from cyan, magenta, yellow, and black inks, allowing them to print in any color the consumer desires.
When looking for a wholesale printer, you should consider the equipment they use, the technology they have for design work and color mixing, and the size of their client base. This final point is critical because when you approach a wholesale printer with a print job, they will
prioritize the large projects with the quickest timetable first. As a result, if you need a few thousand or even fewer pieces produced, your task may take significantly longer than if you require tens of thousands. Most wholesale printers' income comes from direct-mail corporations that place orders in the millions.
As a result, knowing the size and kind of the company's consumer base is always a good idea.
Benefits of wholesale printers: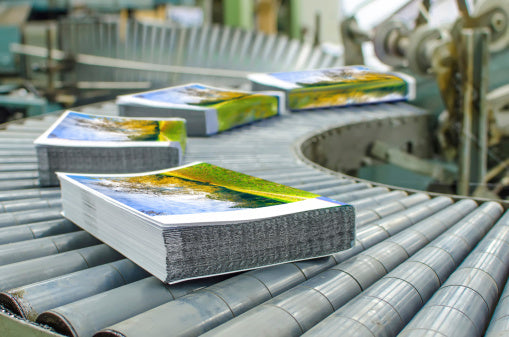 You've found yourself in a situation where you need to publish many works. You've undoubtedly started looking into wholesale printing.
Large-scale printing initiatives can save you more time and energy than you thought. Turning over some of your planning workloads might free up time for you to focus on all of the other publication aspects.
Here you will learn to proceed with your cautious planning phases to get your best product.
Wholesale printer specialists examine your project from various perspectives, including marketing. They can assist you in determining what characteristics your magazine should have.
A wholesale printer can assist you with your printing requirements. Whether you're printing for business or leisure, you can relax knowing your work is in the hands of experts. Using a wholesale printer may provide you with a plethora of possibilities.
Some possibilities you may not have realized you have. Don't put yourself in difficult situations because your budget was not adequately managed. Speak about the caliber of your work
By offering a professional product, you may increase the depth and reach of your magazine.
Begin thinking about your large-scale printing project. To be recognized, use industry norms and expectations.
Cost-Effective:
Making appealing advertising materials has become more cost-effective. It was only feasible because of wholesale printing. For printing promotional materials, they have set prices. They also provide customization choices for their services based on the needs of their consumers.
Business owners may save money on professionally created, high-quality colored marketing materials by purchasing in bulk from firms that provide full-color printing services. These companies employ cutting-edge digital printing technology to save their clients money and deliver a large volume of essential materials in the shortest period. By creating everything in-house, wholesale printers help businesses save money and time.
Color Consistency: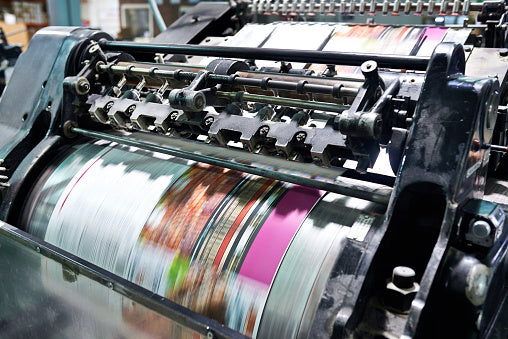 Printers must change colors between tasks, and each change might influence the color finish. However, every color produced in a single batch has color constancy. Printers may maintain good color constancy for diverse clients because they arrange their work to obtain a high print
volume of a single color type. Even if you purchase 5000 copies of the same color, each print will appear the same because it was part of a great print run of the same hue. Customers concerned about maintaining color consistency in their printed stationery might benefit from making orders with wholesale printers through print resellers.
When a brochure or other advertising items is presented in color, potential customers are more likely to remember it. When you color-code your marketing materials, such as leaflets, people's attention is drawn to them. The individual can quickly recall the message that the corporation wants to communicate through it. According to studies, seeing a promotional object in color helps people determine what is said and the content almost instantly. Customers are persuaded to purchase the product or service offered by the pamphlets or brochures because the color sticks with them. Thus, colored wholesale printing helps consumers quickly recognize your brand wherever they are.
Achieving high volumes: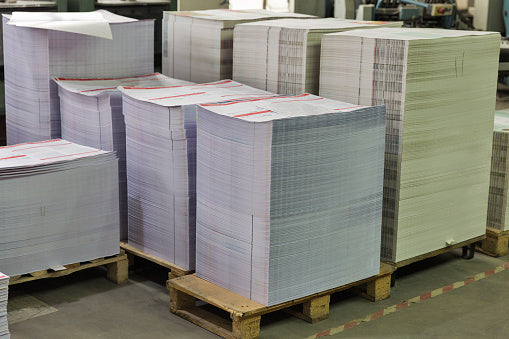 Because marketing techniques change and new items are produced, the diversity of marketing stationery is greater, but in small amounts. Business cards, like letterheads, are high-volume printing goods, whereas marketing stationery, such as pamphlets, flyers, and brochures, is produced in lesser numbers. However, wholesale printing might add a sizable sum that can be attractive to print resellers who can get high volumes with only a few orders. Because the price advantages are available to all parties, the arrangement is mutually advantageous.
Why Wholesale printers?
Wholesale printing is difficult to define because different printers configure their settings to vary. It is determined by the policies of individual printing businesses. They decide on the amount based on the scale of activities that correspond to their company objectives. However,
the wholesale volume begins at roughly 10,000 prints. The appropriate level for retaining the low price makes printing very appealing.
Aside from being less expensive, bulk printing provides superior color consistency and the simplicity of buying through print resellers that do not have a minimum quantity limit. It is beneficial for small businesses to gain the benefits of bulk printing without getting large volumes.
Although wholesale printers have lower client bases since they do not serve the general public, they maintain the required volumes by servicing print resellers. On the other hand, print-sellers act as a middleman alleviating the general consumer's accessibility issue.