5 Things You should Know before Buying a Laptop in Pakistan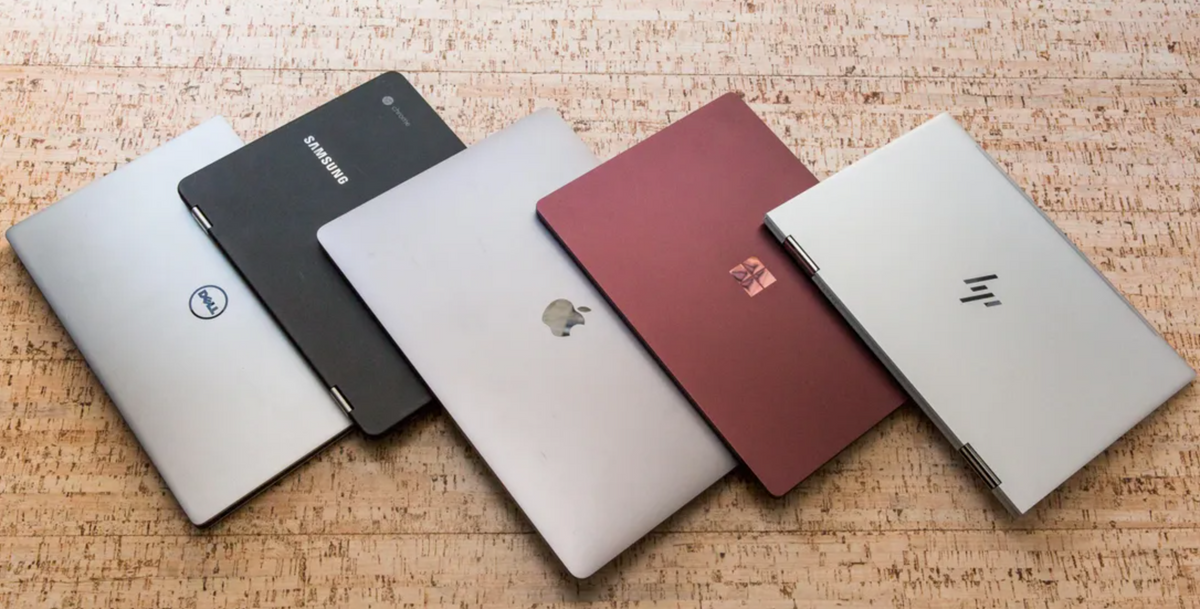 At some time in our lives, we all need or have a laptop. Unfortunately, due to the massive number of laptops available on the market, purchasing a laptop has become more complex than it should be. Which one is the best fit for you among these options? While it's hard to provide blanket suggestions because each user has unique demands, we can give some general principles to consider when purchasing a laptop.
Given the fierce competition on the market, purchasing a laptop is a difficult option. People frequently make mistakes while buying computers, which subsequently bite them. Because a laptop is your companion for both work and play, you should do your homework and get the most appropriate one to avoid hassles.
Avoid Used or Reconditioned Laptops: 
Some may disagree, claiming that they do not have enough money to purchase a good laptop at a specified price, but it is better to wait than waste your money on a device with no or limited guarantee. There's no way of knowing what kind of problem may arise in electrical equipment, and you'll have to spend more money to remedy it than it's worth.
Every day, your laptop is subjected to a significant amount of labor; unless you have confidence in the seller's ability to deliver a quality product, it is advisable to avoid this approach. You should save some money before purchasing new goods. Laptops are now available in practically every price range; if you conduct thorough research and consult with shops, you will undoubtedly discover the appropriate laptop.
Avoid laptops that only have an SSD or have a small amount of HDD storage (If you are on a budget): 
Two in Ones and convertible laptops often have simply an SSD inside, with storage ranging from 32GB to 128GB and greater in higher-end versions. Rather than an SSD alone, choose a laptop with an SSD and a hard drive. Compromising your storage space for a speedier boot-up isn't going to benefit you in the future when you need free space on the SSD. It's better to be safe than sorry.
Before purchasing a laptop, it's also crucial to consider hard drive storage. The majority of consumers prefer a laptop with a hard drive of at least 01 terabytes (1024 GBs), and some even upgrade their hard disc without considering the RAM, which may cause their laptop to fail. Make sure the hard drive size will meet your demands before purchasing a new laptop. It's worth noting that a large hard disc might slow down your laptop in some circumstances.
Prefer Laptops with Pre-installed Windows: 
Unless you're buying a Mac, you'll frequently come across laptops that come pre-installed with DOS or Linux distributions. It is done to reduce the laptop's price. In that scenario, you'll have to acquire and install a Windows license on your laptop later, which will raise the cost even more.
To prevent this pain, we recommend that you purchase a laptop that comes with Windows already installed. Not only is the laptop activated for life, but you'll also get upgrades as part of Microsoft's Windows 10 pledge. In the event of a problem, laptops with Windows preinstalled contain a recovery drive or a BIOS option to restart the laptop.
Never make a Battery compromise: 
A decent battery should last at least 3 hours, while high-performance batteries can last up to 8 or 10 hours without needing to be recharged. If you're a heavy user or gamer, the high performers are a good choice.
A laptop is only as good as its battery life, and given Pakistan's history of power outages, your laptop should be able to withstand the worst, or you will have wasted your money. Online evaluations are the best method to determine how well a laptop's battery performs. Notebookcheck.net and LaptopMag, for example, put the laptop through a series of tests to see how long it can run on a single charge. So, if you've decided to purchase a laptop, read the review to learn about the advantages and downsides.
If mobility is essential to you (even if it means carrying your laptop from your workplace to your bed! ), battery life is a crucial factor to consider. The battery life is frequently not what it claims on the box. The length of time the battery lasts is affected by screen brightness and the sorts of apps you use.
Look at the battery's rating in Watt-hours (Wh) or milliamp-hours (mAH) rather than the number of hours the manufacturer claims (mAh). The higher the number, the greater the battery's life expectancy.
Always double-check pricing and items: 
Given the fierce rivalry and plethora of brands available in this market, it's usually a good idea to compare costs and brands once you've decided on the characteristics of the laptop you want to buy. If an XYZ store sells a Lenovo laptop for Rs. 50,000, another retailer could sell it for Rs. 48,000 or a similar product for less. Counter-checking the pricing is vital since it may help you save money that you could use to buy a laptop bag or other accessories.
We recommend you visit physical stores in your respective cities and check out the variety. There is a huge possibility that they will have a product that will not be available with any online retailer and for a lower price tag. Visit Acom distributors and get quality laptops. 
Screen and Keyboard Quality: 
If you're like the majority of us, you'll likely spend hours each day looking at your laptop screen. As a result, choose a laptop with an easy-to-view screen. Keep in mind that brighter displays reflect more light from the environment. Also, keep in mind that touch screen laptops have glossy screens, so consider the benefits and drawbacks.
Screen resolution is also crucial depending on how you want to use your laptop. A full HD screen measures 1920x1080 pixels. It will provide excellent image quality and ample space for your windows to be visible.
Consider the screen quality of the laptop, specifically if you work with graphics and video. Consider the keyboard as well, since an extended keyboard, rather than a standard keyboard, may be preferable if you do a lot of typing and keyboard gaming.
You'll need a laptop with a comfy keyboard if you plan on typing for lengthy periods. You don't want to acquire a keyboard with every key imaginable (think keyboards with squished-in number pads) because this might lead to a bad overall user experience when looking for particular keys like the arrow or delete.
A keyboard with a comfortable layout, full-sized keys, and some space surrounding the arrow keys is ideal. The keys should have fine travel on the downstroke and speedy responsiveness when you leave them.
Ensure that the keyboard is lighted as well. That may appear to be a minor point, but illuminated keys make it considerably easier to see what you're typing in low-light situations. Gaming laptops with appealing RGB key illumination, such as the Razer Blade 14 and the Acer Nitro 5, allow gaming in dimly lit areas. Backlit keys are convenient, but they deplete your battery faster, so keep that in mind while selecting your laptop.
Of course, you'll have to weigh these qualities against your budget and requirements, and you may have to make some concessions. A laptop that checks all the criteria, especially pricing, is rare.
Get a laptop of your choice from Acom.pk now at reasonable prices.