Best Laptop for Medical Students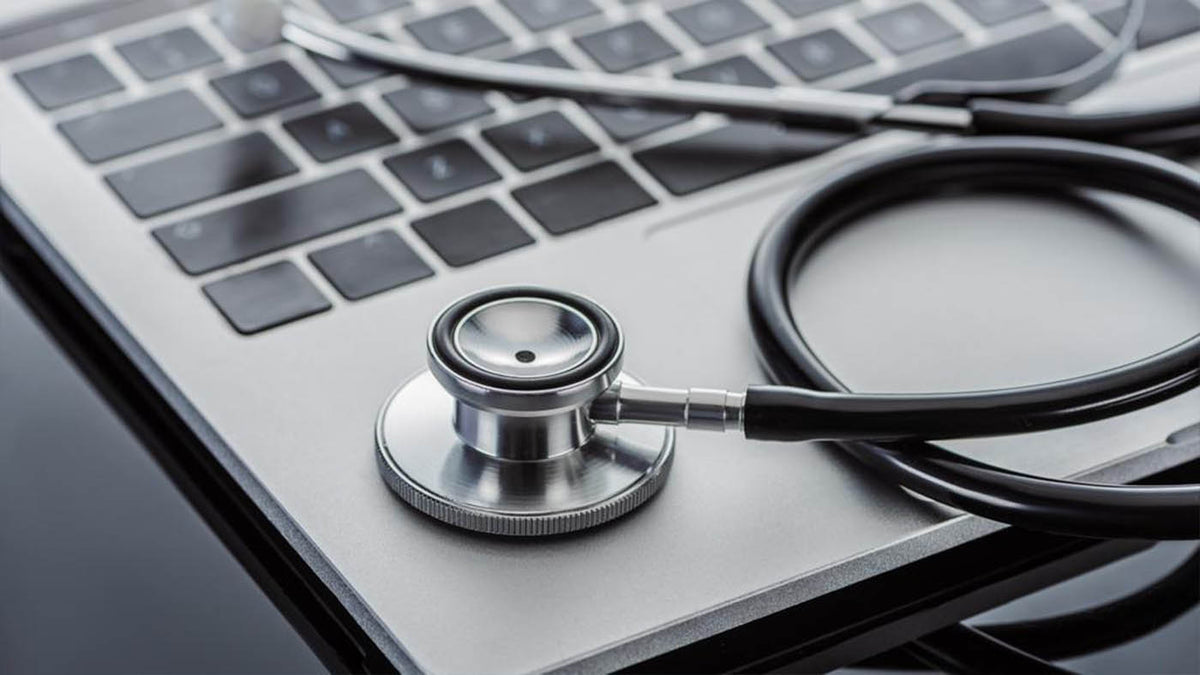 As a medical student, you must have a dependable and portable laptop to manage your homework.
With the rigorous severities of medical school, you'll need the finest laptops for medical students available!
In this article, we'll provide information about a few computers that are excellent for medical use and discuss their key features, cons, pricing, and bottom line while keeping your school's demands in mind.
Laptops for Medical Students
| | |
| --- | --- |
| Laptops  | Price  |
| | Rs.327,999.00 |
| | Rs.399,900.00 |
| | |
| | Rs.149,900.00 |
The MacBook Air is the best choice for medical students due to its lightweight design, long battery life, and good performance. 
The Apple M2 MacBook Air 13.6" 256GB is the latest iteration of the MacBook Air line, boasting a powerful M2 chip and a stunning display in a sleek and lightweight design. The MacBook Air has always been a popular choice for those seeking a premium laptop that balances power and portability, and the M2 MacBook Air takes this to a whole new level.
At the heart of the M2 MacBook Air is the M2 chip, which promises lightning-fast performance and energy efficiency. It translates to smoother performance when running multiple applications or demanding tasks like video editing.
The display is also a standout feature of the M2 MacBook Air. The 13.6-inch Retina display boasts a resolution of 2560x1600 and True Tone technology, which adjusts the color temperature based on the ambient lighting for a more natural viewing experience. The screen also supports the P3 color gamut, which makes colors look more vibrant and true to life.
The HP Spectre X360 16f1013dx is a high-end laptop with impressive specifications for powerful performance and versatility. The device features a 12th-generation Intel Core i7 processor, the 12700H, known for its speed and efficiency. It has a clock speed of up to 4.6GHz and is equipped with 12MB of Intel Smart Cache, making it ideal for demanding workloads such as video editing, gaming, and multitasking.
The laptop also boasts 16GB of DDR4 RAM, which ensures smooth performance and faster access to frequently used files and applications. It has a 512GB solid-state drive providing ample storage space and boot-up times, allowing users to access their data and files quickly and efficiently. It is an excellent option for professionals and power users who require high-performance computing and storage capabilities.
The device features a 16.0-inch 03K IPS display with 2560 x 1600 pixels, which delivers stunning visuals and vibrant colors. The IPS panel provides wide viewing angles, making it perfect for sharing content with others. The laptop runs on Windows 11, the latest operating system from Microsoft. This OS provides a streamlined user interface, better security features, and improved performance.
The HP Spectre X360 16f1013dx has a sleek and stylish design with a durable aluminum chassis that provides robustness and durability. It features a backlit keyboard, allowing users to work in low-light conditions comfortably. It also has a fingerprint reader for secure login and a built-in webcam that provides high-quality video conferencing capabilities.
In terms of connectivity, the device has Wi-Fi 6 and Bluetooth 5.2, which provide fast and reliable wireless connectivity. It also features two Thunderbolt 4 ports, a USB Type-C port, a headphone/microphone combo jack, and a microSD card reader, making it easy to connect to a wide range of devices.
The Lenovo V15 is a powerful laptop that offers reliable performance for a variety of tasks. It is equipped with an 11th Gen Intel Core i5-1135G7 processor, which is a powerful quad-core processor with a base clock speed of 2.4 GHz and a maximum turbo frequency of up to 4.2 GHz. This makes it an ideal choice for demanding applications such as video editing, graphic design, and gaming.
The laptop comes with 4GB DDR4 RAM, which is sufficient for basic multitasking and running multiple applications at the same time. However, it may not be enough for more memory-intensive applications. It also features a 1TB HDD, providing ample storage space for documents, photos, and other files.
The Lenovo V15 features a 15.6-inch FHD display with a resolution of 1920x1080 pixels. The display is crisp and clear, making it ideal for viewing videos, photos, and other content. It is also equipped with an integrated Intel UHD Graphics card, which provides decent graphics performance for casual gaming and multimedia.
The laptop runs on DOS, which means that the operating system needs to be installed separately. This provides greater flexibility in terms of choosing the operating system that best suits your needs.
Ultimately, the best laptop for a medical student will depend on their specific needs and preferences. However, by considering factors such as durability, performance, battery life, and portability, you can narrow down your options and find a laptop that will be reliable and effective throughout your medical school journey.