Best Laptops for Electrical Engineering Students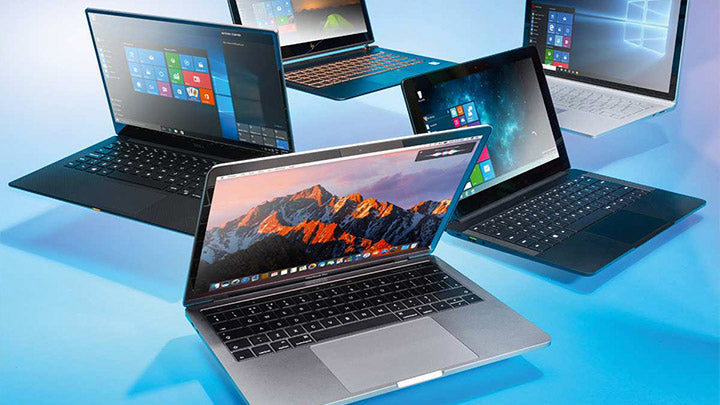 The best laptops for engineering students are strong enough to tackle the computationally intense coursework that such degrees necessitate while being light and efficient to get you through a day of lectures without dying mid-lecture, same for macbooks
It was formerly a challenging combination to get, especially at a reasonable price for an engineering student. On the other hand, recent developments in mobile CPU and GPU technology have resulted in a flood of laptops on the market that are light, long-lasting, and powerful enough to tackle most engineering assignments.
Best Laptops for Electrical Engineering Students in Pakistan: 
On the Dell Inspiron 15 3511, you may work, create, design, edit, stream, play, and do more. It features a streamlined processor, a specialized graphics card, custom RAM and storage configurations, and a large full HD screen.
This model features Intel's newest 11th-Gen Core i7-1165G7 CPU. It is far more efficient than the previous generation, with 04 cores, 08 threads, and a 12 MB L3 cache. It will provide you with longer battery life, smoother performance, and faster speeds. Its clocking speed ranges from 2.8 GHz to 4.7 GHz. 
The M.2 PCIe NVMe Solid State Drive can hold up to 512 GB of data and can be expanded to 2 TB.
The silver chassis has powerful components and comes pre-installed with Windows 10 Home, and can be updated to Windows 11 Home or Windows 11 Pro. The keyboard has a contrasting black color, full-sized, with bigger keys and a separate numeric keypad.
ASUS TUF Gaming A15 FA507R is a gaming laptop that is tough on specifications but light on the wallet – but engineering students can put all that power to better use.
After passing various durability and environmental testing, it can be stated that it has a sturdy build. With a powerful AMD Ryzen 7 6800H processor, generous 8 GB RAM, and 512 GB of storage capacity, it is equipped to take on the most demanding AAA blockbusters. Furthermore, you may work and play with greater clarity on the 15.6-inch screen, supported by the ever-so-realistic NVIDIA GeForce RTX 3050 Ti graphics.
The machine supports DDR5-4800 dual-channel memory and has two RAM slots. It has an 8 GB DDR5-4800 built-in memory, but because there are two RAM slots, the memory may be expanded up to 32 GB.
You receive a massive 512 GB M.2 NVMeTM PCIe®3.0 Solid State Drive. The most recent SSD version will store everything and provide quick access to the stored data.
It boasts a Full HD 15.6-inch display with a resolution of 1920 x 1080p that is snappy. NVIDIA G-Sync and FreeSync, with a refresh rate of 144 Hz, will allow you to aim and hit faster. 
Furthermore, with MUX Switch, you may enjoy efficient gameplay by quickly switching to separate graphics and saving power by doing the opposite. 
The M1 Max processor, which boosts graphics performance on the Mac to a whole new level, makes the 13-inch MacBook a beast. Furthermore, its fantastic makeover improves its display (believe us, everyone will get over the notch), with narrower bezels than before, making it really fast and trouble free for all of your designing and calculation needs as an engineer.
With state of the art cameras and a lighter weight, this makes it an extremely attractive option for any student if they have the moderately decent budget for it. Apple has effectively restored the "pro" in MacBook Pro. And what about that Touch Bar? A touch screen with a tiny OLED strip? It was removed, most likely because it never advanced to the point where the plain physical function keys (F1-F12) would be preferable.
There are several reasons why the HP 15 Core i5 DU3525TU laptop may be a good choice for electrical engineering students in Pakistan.
First, the Core i5 processor is a powerful and efficient choice for running engineering software and simulations. It is able to handle multiple tasks and applications simultaneously, which can be useful for students who need to work on multiple projects at the same time.
In addition, the DU3525TU model comes with 8GB of RAM, which is a good amount for running engineering software and handling large data sets. The 1TB hard drive provides plenty of storage space for storing engineering files and other documents.
The HP 15 also has a 15.6-inch Full HD display, which can be helpful for viewing complex diagrams and designs. The laptop also comes with a DVD writer, which can be useful for installing software or creating backups of important files.
Overall, the HP 15 Core i5 DU3525TU laptop offers a good balance of performance, storage, and features for electrical engineering students in Pakistan. It should be able to handle the demands of engineering coursework and provide a reliable platform for students to complete their projects.
the Celeron processor is a budget-friendly option that is still capable of running basic engineering software and simulations. It may not be as powerful as some other processors, but it should be sufficient for many engineering tasks.
In addition, the E410M model comes with 4GB of RAM, which is a good amount for running engineering software and handling moderate-sized data sets. The 128GB solid-state drive (SSD) provides fast access to files and helps to speed up the overall performance of the laptop.
The ASUS E410M also has a 14-inch Full HD display, which can be helpful for viewing complex diagrams and designs. The laptop also comes with a USB 3.1 port, which allows for faster data transfer speeds and can be useful for transferring large engineering files.
How to Select the Best Engineering Laptop:
Performance:
If you're spending years studying engineering, you'll need a computer that can handle whatever your professors throw at you. We recommend at least a modern mid-range CPU (Intel Core i5 or AMD Ryzen 5) and 8 GB of RAM, but spending extra on a laptop with higher specs will pay off in the long term.
Graphics & Speed:
Most gaming laptops include discrete graphics cards that allow them to run the newest games smoothly. The same card might be as crucial to engineering students utilizing CAD (computer-assisted design) and 3D analysis software. This kind of app benefits from the capability of a strong GPU, so if you plan on doing any graphics or 3D work, it's a good idea to invest in a laptop with a standalone Nvidia or AMD graphics card.
Because many engineering students spend a significant time working with specialized or self-developed software, Windows is frequently preferred over macOS because it presents fewer hurdles while utilizing such tools. However, even Windows may obstruct serious engineering work, which is why many engineering students purchase Windows laptops and put Linux on them to dual-boot into either operating system.