HP or Dell: Which is Best (Laptops)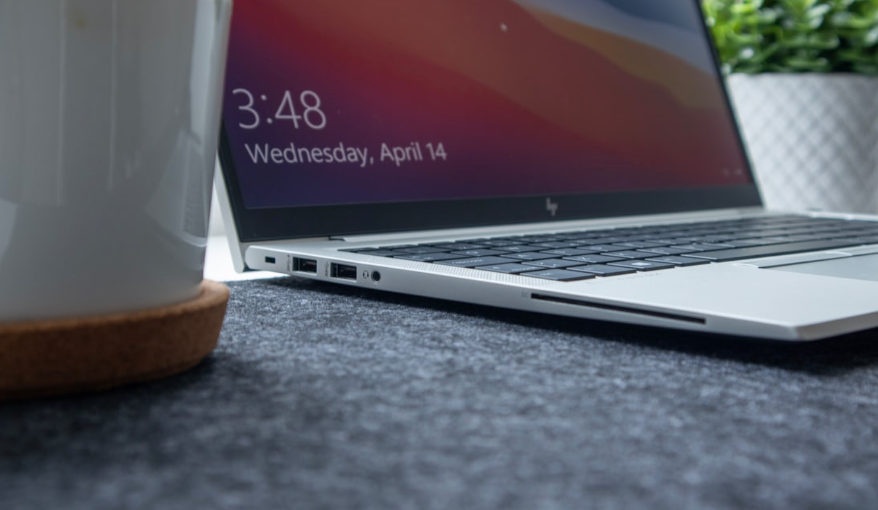 Buying a new laptop may be a complex job due to the many different models, and different laptop prices in pakistan. HP and Dell, for example, are market leaders that provide high-quality products.
Nonetheless, if you're looking for a gaming laptop, Dell is your best bet. On the other hand, Hp is perfect for daily usage due to its long battery life. These laptop companies respond to your current demands and expectations, making your experience more pleasurable. So, let's see who comes out on top in this Dell versus HP comparison.
Company History of Dell: 
Dell Inc., formerly PC's Limited (1984–1988) and Dell Computer Firm (1988–2003), is a worldwide corporation that designs, develops, and manufactures Dell computers (PCs) and other computer-related products. The firm is one of the largest PC manufacturers in the world. Dell's corporate headquarters are in Round Rock, Texas. Michael Dell, a student at the University of Texas in Austin, founded the company, formerly known as PC's Limited.
Company History of HP: 
In 1939, Bill Hewlett and Dave Packard founded HP (Hewlett Packard). Their first product was an audio oscillator, and one of their first clients was Walt Disney. In 1940, Disney utilized the oscillator to test sound equipment in the twelve specially outfitted theatres that showed Fantasia. With the HP 2100 Hewlett Packard PCs, HP joined the computer market in 1966. It was designed to manage HP's extensive test and measurement equipment.
Design: 
Dell Laptop's design:
Although many people do not find Dell laptops visually appealing, many appreciate their plain design. As a result, Dell laptop models (XPS series) maintain the same sturdy and simple design that has proven successful with the Lenovo ThinkPad.
As a result, today's users prefer a mix of design and power. Users consider the power of a laptop while buying it. However, Dell has some great alternative models, like the Inspiron line, worth considering if you want something sleek and easy to use.
HP Laptop's design:
In terms of design, Hewlett-Packard laptops are very typical. They don't provide anything special compared to what is available. They do, however, have several beautiful models, and the large size of their trackpad makes it easy to use.
HP laptops are often simple black or Chrome in color. Although they are simple laptops, they are the best choice when looking for affordable laptops for professional use. So, whether you want a 2-in-1 or a simple laptop, HP provides various options.
Components:
Components of Dell Laptops: 
Dell places a high priority on components. The company uses high-quality and beneficial elements for manufacturing its equipment. Dell produces notebook computers ranging in price from low-cost to high-end models. As a result, the corporation employs various CPUs, including those from Intel and AMD. Dual-core processors are ubiquitous in low-cost budget laptops. However, in higher-priced best-performing laptops, Dell chooses quad-core CPUs.
Dell PCs now have at least 8GB of RAM and a quad-core processor. As a result, they regularly deliver good results across the board. Furthermore, most new Dell laptops feature Intel Core i7 CPUs rather than the modern Core i5 processors.
Components of HP Laptops:
When it comes to HP brand build quality, it's fair to conclude that HP rates somewhat worse than Dell. Although they make some of the best-performing laptops, they do not compete with Dell computers.
HP laptops employ AMD and Intel CPUs, and their speeds are excellent. However, the components utilized in low-cost laptops and high-end laptops differ. HP has an Intel HD graphic processor in low-cost versions. In their most demanding gaming laptops, HP also employs NVIDIA graphics processors and the latest generation Intel CPUs. It allows you to perform at your peak.
When it comes to components such as the CPU and memory capacity, Dell laptops have the upper hand. When comparing HP laptops with identical characteristics, Dell's CPUs are faster and have superior quality. However, HP continues to manufacture durable products, implying that they will have even better batteries.
Laptop Batteries:
Dell Laptop Battery:
When it comes to battery and charging, Dell laptops are, on average, pretty similar to those of the majority of other premium manufacturers. A full charge will likely provide you with 7-8 hours of battery life. Of course, you may receive more if you buy a premium model, such as one from the Dell XPS series. However, battery life may suffer because many of their designs include high-resolution displays and touch screens.
HP Laptop Battery:
On the other hand, people purchase HP laptops because of their long-term laptop battery life. It can last for up to 12 hours. HP also prefers 3-cell and 4-cell batteries, both of which function wonderfully. It implies that the battery should last between 2 and 4 years after the intensive use of the laptop. However, several consumers have stated that their HP laptop battery began to deteriorate before this period.
Display:
Dell's Display:
The fusion of a Dell monitor and an integrated graphics card provides an excellent viewing experience. They also specialize in monitors, which may contribute to their emphasis on the highest display quality.
Dell also sells laptops with screens ranging in size from 11 to 17 inches. Not all low-cost laptops, however, are full HD. The bulk of the more powerful and expensive laptops, on the other hand, is full HD. In addition, the greatest Dell laptops offer 4K resolution.
HP's Display:
You may choose from several screen sizes with Hewlett-Packard laptops. Their sizes range from 13 to 17+ inches. Price also specifies the screen resolution. The higher the screen resolution, the more expensive the laptops.
Durability:
The durability of Dell Laptops:
Dell is the best alternative for anyone looking for a long-lasting laptop. Most Dell laptops come with a full warranty and the best customer assistance. However, most customers do not need this.
The durability of HP Laptops:
HP, on the other hand, is concerned with durability. There have been multiple complaints online of people buying an HP laptop and having it fail within the first year or two. However, most consumers are pleased with Hewlett-Packard laptops for daily usage.
Performance:
Dell Laptops:
Dell has always had some of the best-performing laptops on the market. While they never quite attain the maximum degree of client satisfaction, their performance is regularly above average. Furthermore, the quality of Dell laptops is outstanding thanks to quicker processors and more RAM than other less-priced competitors. They are a fantastic alternative for budget laptops in general because many of their models are focused on maximum performance at a lesser cost.
HP Laptops:
Higher-end HP laptops provide exceptional performance. For example, if we look at the HP Envy and Spectre lines, we can see that they both function admirably over time. However, HP has an issue with its lower-end machines, which are pricey for the specifications and are more prone to breaking. As a result, while HP manufactures some of the greatest laptops, they also produce some of the worst.
Heating:
Dell laptops pay great attention to airflow to keep them from overheating. On the other hand, HP laptops heat up far more quickly than the former. A cooling fan is not necessary with Dell computers. However, it is always required with HP laptops.
Innovation:
Dell Laptops:
Innovation is one of the most crucial factors in the Dell versus HP comparison, and Dell wins in this category. They are developing new technologies and design concepts for their laptops. Furthermore, Dell is upgrading its products, striving to make each model better and quicker than the previous one. They improve their specifications and software to obtain even better results.
One of the new features is watching movies on your Dell XPS laptop using Dell Cinema. It improved the sound and color quality of the laptops, allowing you to have a better cinematic experience with the Dell XPS notebook. Furthermore, Dell made advancements in Dell Inspiron and Vostro laptops resulting in the best performance, attractive aesthetics, and high-quality construction materials.
HP Laptops:
Meanwhile, the HP brand remains a hardware development leader, and the business continues to offer innovative and intriguing products. HP is well-known for its technological advances in laptops, desktop computers, scanners, and printers. Although HP does not focus on notebook development, its most current laptops contain sophisticated features.
HP invented touchscreen technology and now produces the best 2-in-1 PCs. They have a vast user base, and their design has contributed to their success. Despite not being as innovative as Dell's portable laptops, HP laptops are technologically advanced by today's standards.
Customer Service and Cost Effectiveness:
Dell Laptops:
Dell is one of the most reputable laptop manufacturers for customer service. Each product comes with a warranty, and there is no problem returning it if something goes wrong. Furthermore, Dell's customer care service is quick to assist its clients in resolving their issues. They will explain what you need to accomplish and provide step-by-step directions.
The option for remote connection demonstrates Dell's dependability. If you can't fix a problem, an assistant can connect to your laptop and assess the issue. If it still does not work, take your computer to a Dell repair center.
If the professionals there can't repair your computer, they will replace it as soon as possible. That is why many customers appreciate Dell's customer service.
HP Laptops:
HP is similarly concerned about its consumers. As a result, there are several ways to contact them if you want technical support. If you buy an HP laptop, you will receive 90 days of free phone support and a one-year warranty against hardware defects.
You may also contact them via the HP support assistant, social media, or the HP customer care center. They also have a YouTube channel where you can view videos that teach how to deal with various situations. Nonetheless, clients are often required to spend a lot of time on the phone to settle their difficulties. Instead of resolving your issue, HP workers typically advise you to upgrade your antivirus software. 
Pricing:
Dell Laptops:
The Dell laptop price in pakistan is comparable to those of other manufacturers. Specifically, the company offers a wide choice of items at varied rates. The bulk of them, though, are priced reasonably. So, if you're on a tight budget, Dell is your best bet.
Furthermore, Dell distributes its laptops through authorized resellers, which aids in cost containment. As you may know, Dell produces models ranging in price from low-cost devices to high-end gaming laptops. Even this company's low-cost laptops perform well. As a result, such an investment gains even greater value.
Dell allows you to construct your laptop and customize its characteristics. You may customize the operating system, keyboard, and other features. Of course, adding them will cost more, but they will make your laptop stand out.
HP Laptops:
HP Laptop Prices in Pakistan are often more expensive than competitors' versions. However, there are reasons for this. Customers must first pay for HP's use of more costly components and materials. Furthermore, HP computers may only be purchased through authorized retailers. As a result, they are not available for purchase on the company's website.
Best Dell Laptops: 
Dell XPS 13:
Dell's XPS notebooks, with nearly borderless screens, speak volumes about the company's commitment to innovation and design. This laptop now boasts a powerful 10th Generation Intel Core i7 CPU, more than 12 hours of battery life, a comfortable keyboard, and surprisingly decent audio.
Because of its thin, light, and compact magnesium-alloy build, the Dell Inspiron range is as enticing as their premium XPS models. It is one of the finest Dell business laptops because of its mobility, power, and 15-inch display. It's the best choice for work and entertainment and for people who can't afford the more powerful XPS model.
Best HP Laptops:
With the new Spectre x360, HP has stretched its premium line even further, offering a more sturdy and feature-rich computer than prior models. Because of its separate graphics card and powerful processor, this laptop competes with its rivals without being overly bulky and wide.
HP Envy x360:
The high-performing and tiny HP Envy is in the center of HP's line of laptops and is more capable of combining leisure and professional activities, with a fast CPU, the option of an AMD Ryzen chip, and the best battery life for those looking for portability.
Conclusion:
We discovered that Dell is the better option if you require a low-cost yet durable laptop. Their computers are frequently less costly, but the quality remains high. Also, if you want a gaming laptop or a business laptop, this is the brand to choose. Dell's Alienware laptop trumps any HP laptop in terms of gaming ability.
If you need a solid blend of power and pricing, Hewlett-Packard laptops are the way to go. They have a stunning design and excellent hardware.