What Laptop Is Good For Graphic Design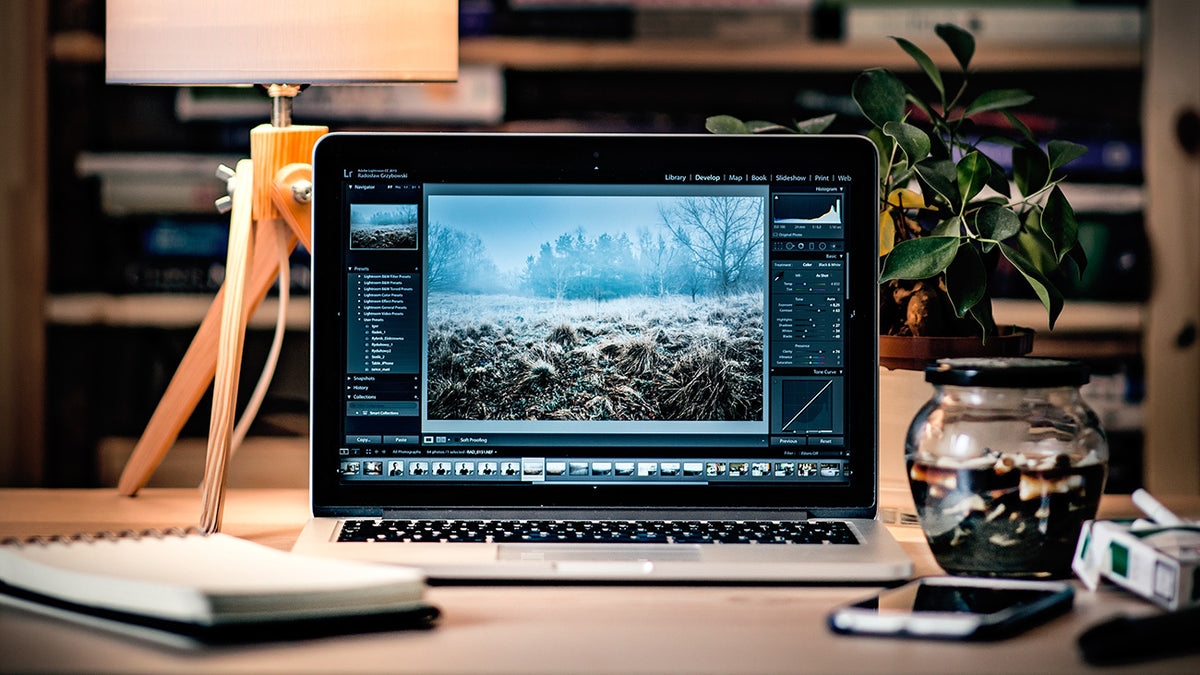 The greatest graphic design laptops can help you change the way you work, specially in Pakistan where there's a boom for freelancing. Modern laptops are tremendously powerful because of developments in mobile technology, which means you no longer have to rely on a desktop PC for graphic design work.
The laptops on this page have the power to run complex graphic design software, so you can be confident that purchasing any of the machines on this page will benefit your design work.
Powerful laptops might be costly, but if they help you speed up your workflow, you'll be able to take on more clients and tasks. As a result, the best laptops for graphic design might be a good purchase.
So, what constitutes the best graphic design laptop? A powerful, multi-core CPU and enough RAM are essential - we recommend at least 8GB, but 16GB or more is preferable. It will allow your programs to operate smoothly on the laptop.
The laptop should also feature a wide, high-resolution screen with a wide color range. Many laptops on our list feature professionally calibrated displays, ensuring that you get the correct colors right out of the box. When you combine this with the excellent battery life, you have a great graphic design laptop that you can use everywhere.
As there are so many great laptops available, we're here to make choosing the best laptop for graphic design as simple as possible by cutting through the jargon and providing clear purchase recommendations for various budgets.
MacBook Pro 16-inch:
Because of its exceptional build quality, design, and power, Apple's MacBook Pros are highly popular with creatives and graphic designers. The brand-new 16-inch MacBook Pro is the apex of this.
The MacBook Pro 16-inch (2021), which replaces the Intel-powered model from 2019, comes with a choice of Apple's powerful M1 Pro or M1 Max CPUs, which can perform even the most complex graphics design projects, as well as a gorgeous XDR mini-LED screen and a massive battery life.
Apple has also significantly enlarged the screen size, providing an excellent array of connectors, including HDMI and a memory card slot, making this undoubtedly the best graphic design laptop available.
MacBook Pro 14-inch (2021): 
The MacBook Pro 14-inch (2021) is a brand-new size from Apple, delivering a significant increase in screen real estate over the previous 13-inch MacBook Pro. It has an incredible mini-LED screen with 1,600 nits of peak brightness and the P3 broad color gamut.
It's powered by Apple's new M1 Pro and M1 Max chips, the same as those in the 16-inch model, so it performs similarly to the larger laptop. So, if you need a powerful laptop for graphic design but want something portable, the 14-inch model may be the ideal option for you.
The smaller size does not imply it lacks the new design aspects introduced by Apple in the 16-inch model, as it includes the same number of connections, including an SD card slot, an HDMI connector, and three Thunderbolt 4 ports.
Microsoft Surface Laptop 4:
Apple may create outstanding graphic design computers, but Microsoft's old adversary has released a great product with the new Surface Laptop 4, which gives the MacBooks mentioned above a run for their money.
While Microsoft is primarily recognized as a software firm, it has lately released some excellent laptops, the most recent of which is a perfect laptop for graphic artists. It has a beautifully thin and light design, and it also boasts an outstanding PixelSense touchscreen that will make your work appear great. It also has a fantastic keyboard, specifications (including cutting-edge integrated graphics from either Intel or AMD, depending on the configuration), and long battery life.
It's an excellent showcase for Windows 10, and it's more than capable of running any graphic design software. It's a fantastic showcase for Windows 10, and it's more than capable of running any graphic design software.
Dell XPS 17 (2021):
Graphic artists may benefit from having a beautiful, big screen with good quality. Thus, the Dell XPS 17 is a laptop worth considering. It has a 17-inch UHD+ screen with HDR, so your work will appear excellent. Because of the bigger screen, working on this laptop is more pleasant, even for extended periods.
The Dell XPS 17 also demonstrates that a large-screen laptop does not have to be massive and unwieldy. It is a slim and light laptop with the same appealing design as the smaller Dell XPS 13 and XPS 15 computers.
It also has several powerful components, like 11th generation Intel Core CPUs, up to 64GB RAM, and an Nvidia RTX GeForce 3060 graphics card. Thus, this laptop has enough power to handle even the most intense graphic design tasks.
Acer ConceptD 7: 
Another excellent Windows 10 alternative for graphic artists is the Acer ConceptD 7. It has considerable processing power for creative programs, a beautiful appearance, a magnificent Pantone-validated 4K IPS panel, and a lower price than Apple's laptops.
It also has Nvidia RTX graphics, which gives it a level of power that many laptops this thin and light cannot match.
Along with Acer's exceptional build quality, this is a terrific investment for graphic artists seeking laptops that will last them for years.
MacBook Pro 13-inch (M1, 2020): 
Apple released a new MacBook Pro 13-inch model with a significant technological upgrade last year, and it's unquestionably one of the best computers for graphic design. It now includes Apple's M1 chip (rather than an Intel CPU), allowing the MacBook Pro 13-inch (M1, 2020) to deliver outstanding performance.
As a result of the M1 chip's power, you can effortlessly edit 4K and even 8K footage while running demanding graphics programs. Most importantly, the MacBook Pro 13-inch (M1, 2020) has long battery life. It allows you to work all day and still have plenty of battery left. It is the best laptop for graphic artists who travel frequently.
Dell XPS 13:
Dell's XPS 13 laptops are among the best in the world for graphic design, and the newest edition continues that good legacy. It is a gorgeous laptop that is simple to carry around. It is powerful enough to do graphic design jobs without breaking a sweat. It features a small and light design and some of the most effective mobile components.
It also has one of the best screens, ensuring that your projects appear their best. The battery life is also outstanding, so you'll be able to work on the new Dell XPS 13 for extended periods without needing to plug it in. It's one of the most costly laptops available, but we believe it's well worth the money for graphic artists looking for the best laptop for their business. 
Specifications for buying Laptops for graphic designing: 
An excellent graphic design laptop should have a current CPU from Intel or AMD. Apple has its chip, the M1, that works admirably. If you want to future-proof your laptop, we recommend an 11th generation Intel or AMD Ryzen 4000 mobile processor.
More RAM is better if you want to multitask. We recommend at least 8GB of RAM, but preferably 16GB if your budget allows.
Consider a dedicated graphics card, particularly for graphically heavy applications. However, these may significantly increase the cost of a laptop, and contemporary integrated GPUs are enough for day-to-day graphic design use.
Acom Distributors is here to assist you in getting the best. Get the best product from us anywhere in Pakistan at your doorsteps.