Macbook Air vs Macbook Pro 13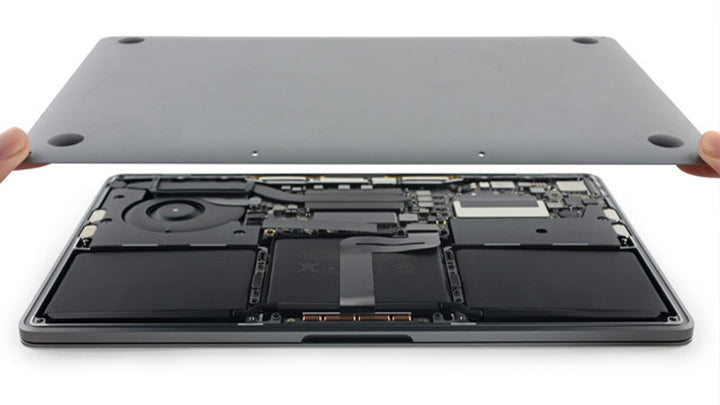 It's challenging to choose between the Apple MacBook Air and the Apple MacBook Pro because both are great computers that are better than ever owing to Apple silicon. Comparing the gadgets is difficult but necessary since you must understand what each is capable of before determining which one is best for you.
Because of the variety of models offered, the decision has become more challenging. The MacBook Air M1 and the entry-level MacBook Pro M1 were introduced in 2020, yet the M1 processor still provides excellent performance.
Apple MacBook Air:
Pros:
Beautiful, sleek design

The larger and more vivid 13.6-inch screen

Several colour variations are available.

The M2 chip performs admirably.
Cons:
Battery life is shorter than The 2020 M1 MacBook Air 

camera notch encroaches on the display screen.

Two USB-C/Thunderbolt 4 ports are available (though mitigated, in part, by a MagSafe connector)
Apple MacBook Pro 13-Inch:
Pros:
Performance outperforms the M1's predecessor and Intel's competition.

Design that has stood the test of time

Excellent battery life of 22 hours
Cons:
Physical design that is out of date

A disappointing 720p webcam and a 2,560-by-1,600-pixel display

Only one external monitor is supported.

Touch Bar has its supporters. But, it appears to be a design relic.
The latest Apple MacBook Air and 13-inch MacBook Pro laptops are powered by Cupertino's M2 processor, a little advance over the breakthrough M1 chip that kicked off Mac's move away from Intel CPUs nearly two years ago.
However, the similarities between the Pro and the Air end there. The Air has been completely revamped for 2022, although the 13-inch MacBook Pro has used the same physical design for multiple generations.
So, which should you choose? The decision is ultimately determined by what you do on your laptop daily, so let us help!
Main Differences
| Feature | MacBook Air | MacBook Pro 13 |
| --- | --- | --- |
| Processor | Apple M1 or Intel Core i3/i5/i7 | Apple M1 or Intel Core i5/i7 |
| Graphics | Integrated Intel or Apple M1 | Integrated Intel Iris Plus or Apple M1 |
| Display | 13.3-inch Retina Display | 13.3-inch Retina Display |
| Resolution | 2560 x 1600 | 2560 x 1600 |
| Touch Bar | No | Yes |
| Touch ID | Yes | Yes |
| RAM | 8GB or 16GB | 8GB, 16GB, or 32GB |
| Storage | 256GB, 512GB, 1TB, or 2TB | 256GB, 512GB, 1TB, or 2TB |
| Ports | 2 Thunderbolt 4/USB-C ports | 2 Thunderbolt 4/USB-C ports and a 3.5mm headphone jack |
| Weight | 2.8 pounds | 3.0 pounds |
| Battery Life | Up to 15 hours | Up to 17 hours |
| Price | Starting at 299,900 PKR | Starting at 239,900 PKR |
Weight:
The MacBook Air, the quintessential ultraportable notebook in its early days, is no longer as light or uncommon. However, it is still the lightweight modern Apple laptop at 2.7 pounds. The 13-inch MacBook Pro weighs somewhat more, at 3 pounds, but a few ounces isn't likely to be enough of a difference to make your decision.
Price:
Neither is the price difference, which is insignificant when comparing base models. The M2 MacBook Air starts at $1,199, while the most affordable 13-inch MacBook Pro is only $100 more. There are configurations available for each; both have a maximum price of $2,499 when fully equipped, not counting the cost of extras. Apple is selling the M1 MacBook Air, which starts at $999.
We'll check the components available in each of the two laptops below. But, the brief answer to the basic versions is this: If you don't need a decent or more powerful laptop for business and desire portability and value, the Air is the way to go. It's an appealing device as an entry point into current-generation Apple laptop hardware (and the Apple software ecosystem).
If you're a content producer, you should strongly consider the MacBook Pro (the 13-inch, but possibly the 14-inch model depending on how big your budget is and how advanced your needs are). The performance difference between the Air and the 13-inch Pro isn't significant, but it's enough to distinguish the two and make the additional price worthwhile for many professionals.
Design and Features:
Knockouts and Nuance:
Both laptops have all-metal chassis, which is a Mac trademark. However, while being significantly less expensive and smaller than the Pro, the MacBook Air has a bigger screen. Its 13.6-inch display has a resolution of 2,560 by 1,664 pixels, compared to the MacBook Pro's 13.3-inch screen. Both have the same P3 color gamut coverage and support for True Tone automated white-balance changes and 500-nit maximum brightness ratings.
Both the Air and the 13-inch Pro are also manufactured around Apple's Magic Keyboard, which is a nice shift from the much-maligned "butterfly" keyboard that previously graced (or, some users will argue, afflicted) both models. When typing, the butterfly keyboard is notorious for providing little feedback. It was also prone to failure when dust or debris crept under the keycaps, rendering particular keys inoperable. Magic Keyboard provides a far more conventional and enjoyable typing experience on these versions. A scissor mechanism with a rubber dome spring back provides additional feedback and a more steady typing experience.
Although the keyboards are identical, the Touch Bar, a touch-enabled OLED strip above the keyboard, is exclusive to the MacBook Pro. We've previously stated that we don't believe this is a vital feature (and the MacBook Air audience doesn't appear to miss it). But its shortcuts and hotkeys may be handy for multimedia makers using a MacBook Pro. Adobe Photoshop and Premiere Pro benefit from their contextually appropriate features. On the other hand, apple has removed it from its 14-inch and 16-inch MacBook Pro models.
Both laptops' only connectivity choices are two USB Type-C ports and a headphone jack. It is typical for ultra-slim computers since bigger, regular USB Type-A ports do not fit. USB-C connections are fantastic since they provide adaptability and better data transfer speeds. But if you currently have a lot of USB-A accessories, you'll need adapters or new cables. The USB-C ports on both laptops allow Thunderbolt connection, with data transfer rates of up to 40Gbps.
The MacBook Air has an advantage over the Pro that it features a MagSafe 3 power connector for charging the battery. It means you may leave the Air connected while using the two USB ports for peripherals. The Pro lacks MagSafe and instead powers the battery via one of its USB-C connections, leaving you with only one option.
Another benefit of the Air is its better webcam, which boasts a 1080p video resolution over the 720p resolution of the Pro's camera.